3 years ago
Dust La Rock's 'B.K. Scum'
For NY-based Dust La Rock's newest project, the artist has tapped into his fascination with the work of experimental sound collective and multimedia pioneers Psychic TV to create an exhibition of new works entitled B.K. Scum.
Using over 30 years of the group's sleeve art, videos and assorted propaganda as a starting point to forge a world all his own, the Mishka-presented B.K. Scum is a showcase for Dust's mastery of symbolism, appropriation, and the power of ritual, fitting in perfectly with the ethos of Psychic TV.
For the show, he has created several new prints and paintings, as well as a fully functioning guitar in the shape of the group's iconic Psychic Cross logo. In addition to Dust's art, the B.K. Scum opening will also feature a live reading from Genesis P-Orridge, the founder and only constant member of Psychic TV (along with seminal industrial group Throbbing Gristle) Genesis has been a magnetic and unfailingly innovative presence in music for decades, making this an appearance that is not to be missed.
The show takes place this Friday, March 4th from 7-10pm at the Mishka space at 350 Broadway, Brooklyn, NY 
To coincide with the project, Dust has teamed up with Trouble and Basser Star Eyes for a mixtape, B.K. Scum,a collection of Psychic TV material and some exclusive vocal appearances from Genesis. Download it HERE.
B.K. SCUM.
3 years ago
Neck Face: Into Darkness
My recap of Neck Face's "Into Darkness" show went up on Mishka. Here's a reblog of it.
California's scratchy creature of ghoulish delight, Neck Face followed 2009's storied Miami exhibit with a grisly, beer-soaked trip, Into Darkness, Halloween night at his opening reception at LA's OHWOW gallery.
Purely getting into the space proved a major part of the holiday-appropriate romp. To start, you're separated from whatever party you were with in line by tattered, blood-covered, pillowcase wearers with wooden sticks and hurried behind a metal door, finding yourself smack in a full-featured haunted house. Forgiving the long line, it's then a brief jaunt through token scenes of the horror canon; there's the chainsaw attacker, a mother of multiple demon babies and a pure scene of shrieked female devil possession. What's behind the exit's black curtain though, seems comparatively like a leisurely respite to the above scenes of death and torture: cheap beer, skateboarding and the actual art.
Showcasing no more than 20 pieces, Neck Face showed his colors over scenes of known hairy demonic characters, playful comic-strips (Cheetos' tiger smokes crack, catches himself on fire, becomes Flamin' Hot was a standout alongside the Death meets Heath Ledger piece), larger text-based works ("I've been there, it took my nowhere, but it was fun" scrawled across red Afrika-print background) and a pair of installations adorned with smutty clippings, metallic cut masks and marionette dolls.
There was also persistent heat from the crowded space, some mini-ramp tricks, Tecate and lots of girls dressed Black Metal. Ending seemingly rushed around 11pm, most of the party headed over to Three Clubs for more costumed libations and a performance from stoner skate-band The Goat.
Neck Face: Into Darkness runs through November 20th, 2010 at OHWOW Gallery, 101 S. La Brea in Los Angeles. Click any of the images to expand them and check after the break for a gallery of my images from the opening night party.
ORIGINALLY APPEARED AS A "SMOG CITY SOUNDS" POST OVER AT THE MISHKA BLOGLIN
NECK FACE INTO DARKNESS.
4 years ago
Cover-art haze
I've noticed something.
A wave of new releases (big and small) have taken a direction toward a vintage, web-sourced and found-image like uniformity. Like a DIY ethos of flyer and zine making in years past, this latest trend begs both google-image-searched ease and borderline lethargic silliness. I love some grainy, hazed-out, windows-to-a-different-time aesthetic as much as the next person, but this seems to be getting a bit out of hand. Oh great, another picture of a kid from the 70's-90's set against minimal type and design… art department eat your heart out. Have a look below at some of what I am talking about. 
ARTWORK.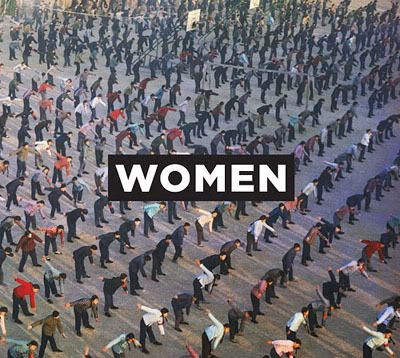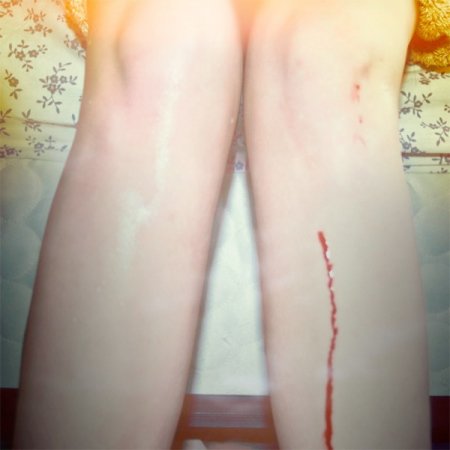 4 years ago
Who Shot Rock & Roll
The below photographs are all part of the recently-released (Oct. 22) book from Knopf, Who Shot Rock & Roll, edited by Gail Buckland (her twelfth book), that collects some of popular music's most iconic photos from 1955 onward. The book features famous shots from the likes of Peter Beste, Richard Kern, Patti Boyd and Bob Gruen to name a few. Paste Magazine has a feature entitled 10 Killer Rock 'n' Roll Photographs online now in conjuntion with the release. For those in NYC, a gallery show at the Brooklyn Museum runs through January, 31st. The show continues with a tour through the US till 2011. Enjoy some of TSJ's favorites below. Check the NY Times review of the Brooklyn Museum show here.
Notorious B.I.G.- in Cypress Hills Cemetery in Brooklyn, New York, 1997 by Michael Lavine.
The Ramones in New York, 1976 by Roberta Bayley.
Madonna at Danceteria, New York, 1993 by Maripol.
Frank Zappa in New York, 1967 by Jerry Schatzberg.
(I think this is) Thurston Moore by Richard Kern.
Bob Dylan with children, Liverpool, England, 1966 by Barry Feinstein.
Gorgoroth by Peter Beste, published 2008.
4 years ago
An Evening with R. Crumb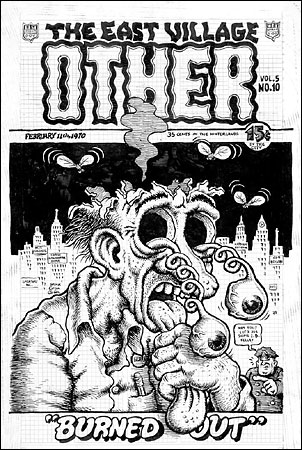 Legendary artist R. Crumb is in LA tonight at Royce Hall, UCLA for a discussion related to his Hammer Museum exhibit, "The Bible Illuminated: R. Crumb's Book of Genesis," which is running from Oct. 24–Feb. 7. Tickets for the event are $30-65 and is located at 405 Hilgard Avenue, Los Angeles, CA  90095
Still thinking of a Halloween get-up? This might help you finally pull off that Fritz the Cat or Mr. Natural costume.
I sadly cannot make tonight's talk, but plan on hitting the Hammer's exhibition real soon. Stay tuned for a review, hopefully.
In other Crumb news, the artist's four-shoe collab with Vans- including a Fritz slip-on and a Mr. Natural SK8-HI- is on sale now.
4 years ago
via cosmic-dust